Disc Golf Course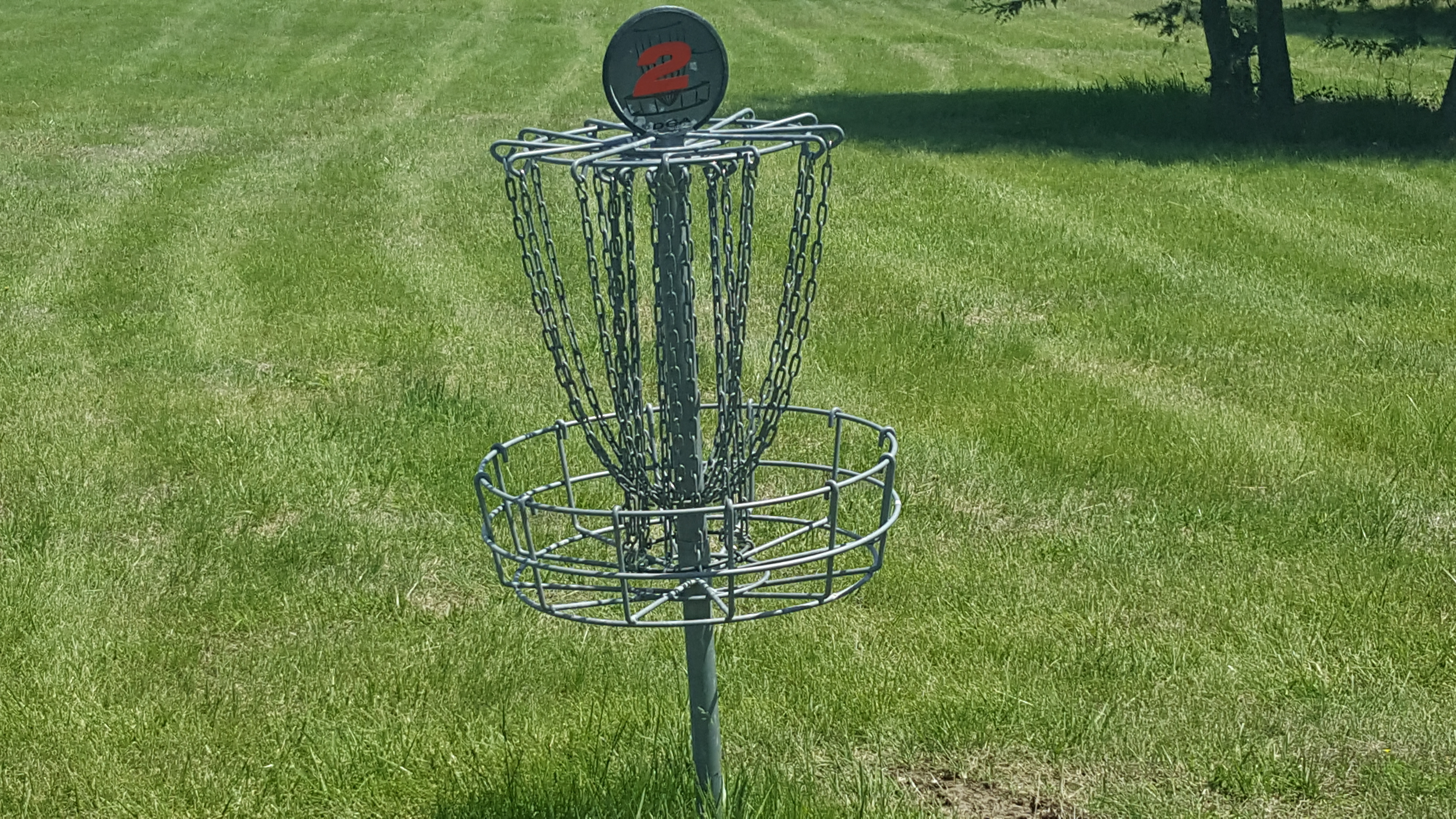 Come play our beautiful nine hole Disc Golf course spread across many acres of beautiful scenery with stunning lake views and all of natures' beauty.
Disc Golf is played like regular golf except a flying disc is used in place of golf clubs and golf balls and the object is to acquire the lowest score.
We keep our course well maintained, so come on out!