Fishing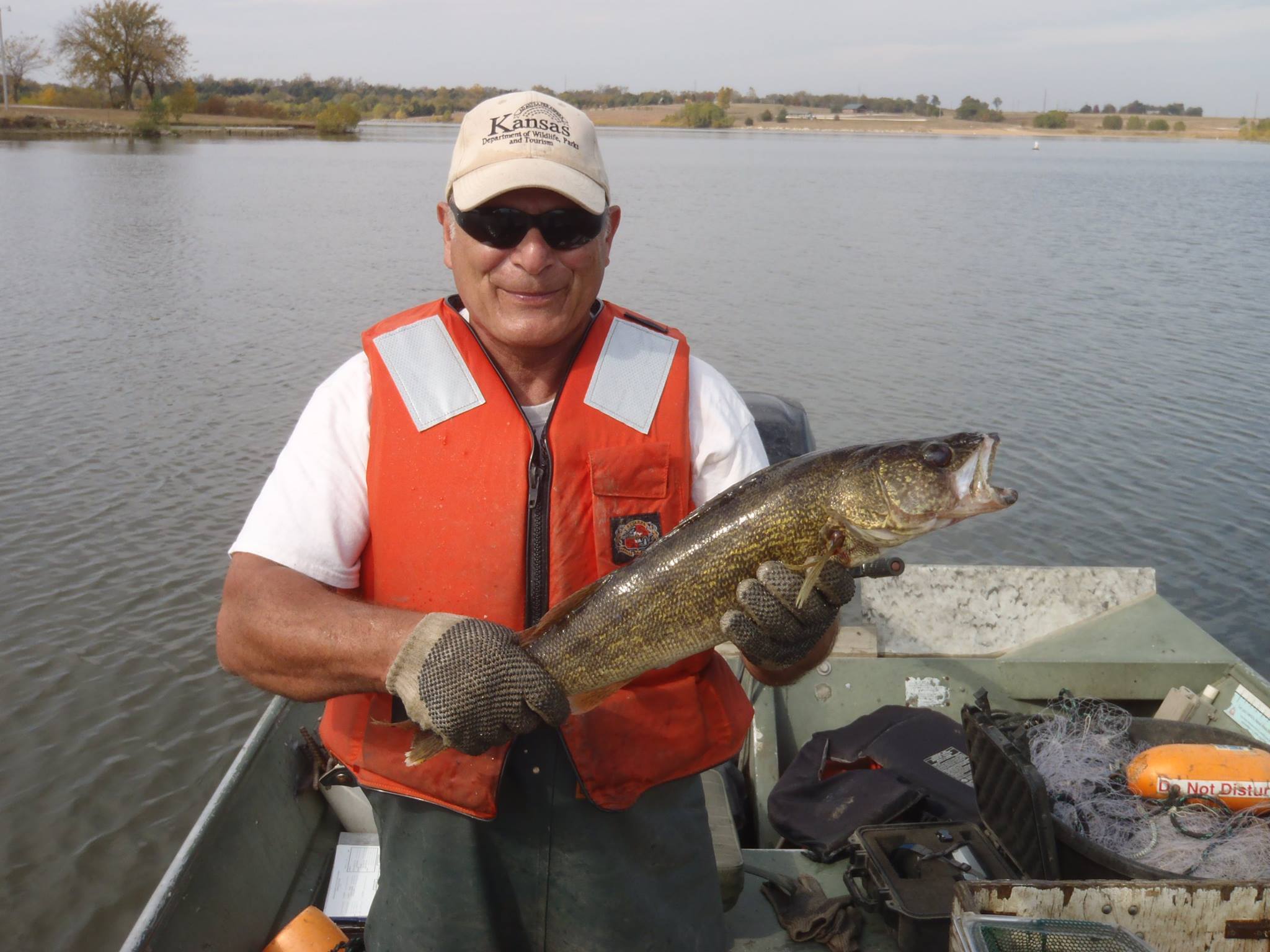 Fishing at Banner Creek Reservoir is free!
Banner Creek Reservoir contracts with the Kansas Department of Wildlife, Parks and Tourism through the Community Fishing Program to provide an excellent fishing experience. Due to this contract, there is no charge for fishing at Banner Creek Reservoir.
Four boat ramps are located through out the park area.
Both the North and South boat ramps have an ADA accessible fishing dock.
Four Fish feeders are located off of fishing piers at the lake.
Fish cleaning stations are located on both the north and south side of the park.
The lake is stocked annually with striper, bass, catfish, and walleye.
Bass fishing tournaments can be booked by contacting the park office. The reservoir is known for its bass and catfish fishing.